Hallo ihr Lieben! :)
Eigentlich habe ich ziemlich wenig Zeit, um in der Schulzeit ausgiebig shoppen zu gehen, aber da jetzt Ferien sind, hatte ich endlich Zeit. Das durfte mit: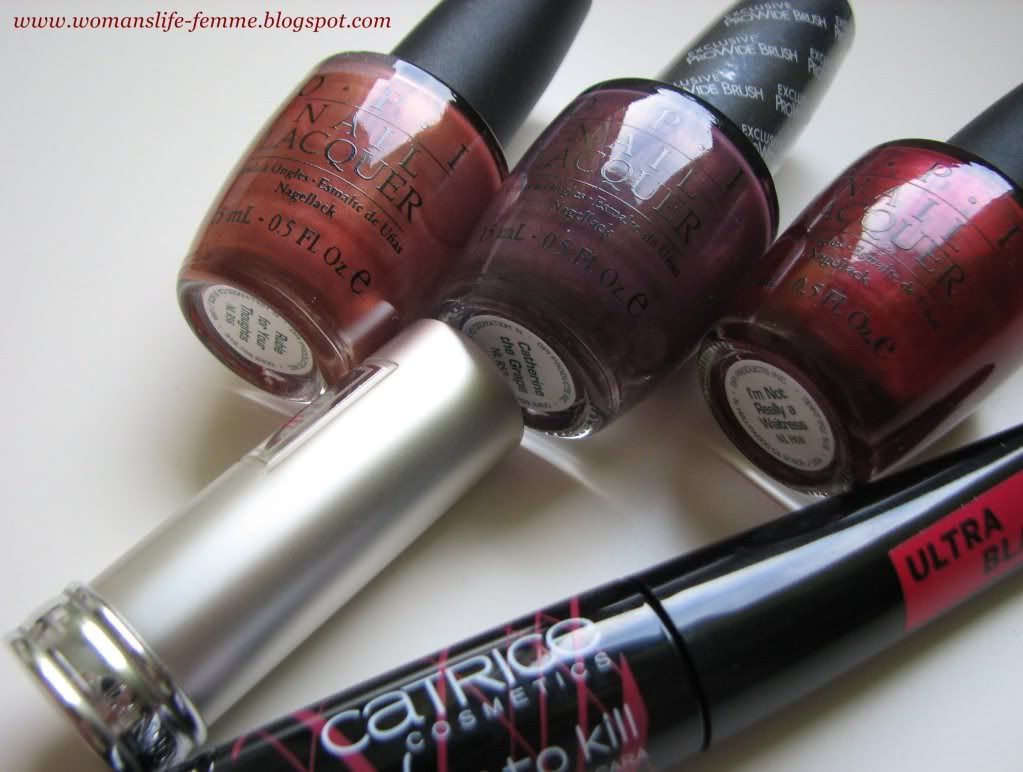 Lancôme Rouge in Love 275M 'Jolie Rosalie'
Catrice Lahes To Kill Mascara 'Ultra Black'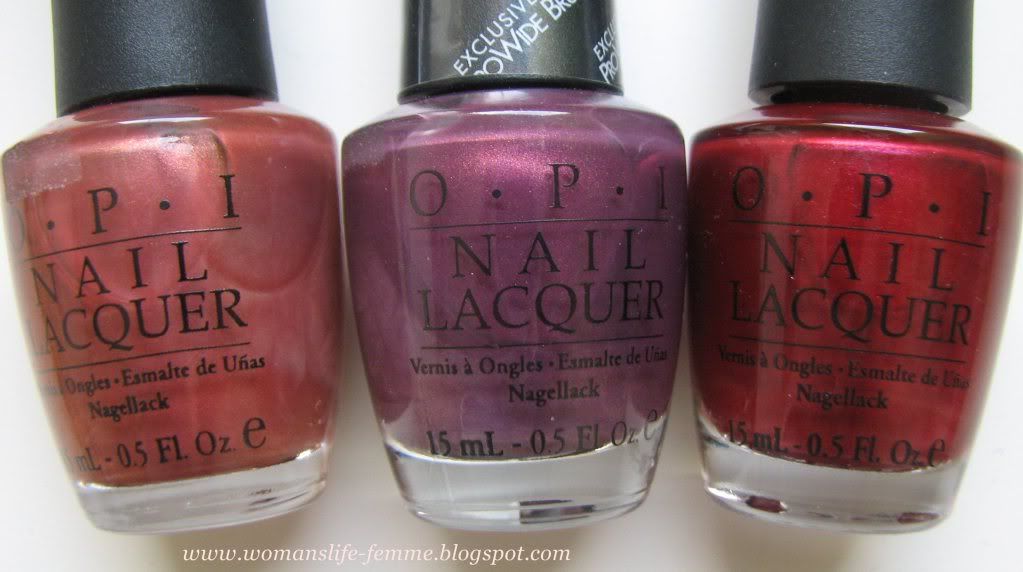 OPI 'Ruble For Your Thoughts'
OPI 'Catherine The Grape'
OPI 'I'm Not Really A Waitress'
Endlich habe ich mir einen Lancôme Rouge In Love gekauft, ich fand die Pressebilder so toll :) Die Farbe ist ein dunkler Rosenholzton, genauso einen habe ich gesucht! Die Textur finde ich gut, eine Review folgt natürlich.
Die Mascara hab ich mir nachgekauft, weil ich sie ganz gut finde. Ein paar neue Nagellackfarben mussten her, da kaufe ich am liebsten bei meiner Lieblingsmarke :) Ich habe demnächst vor eine Swatchseite mit OPI Lacken zu machen, genau wie mit den Swatchseiten von MAC, ich hoffe das kriege ich hin ;)